San Diego Limousine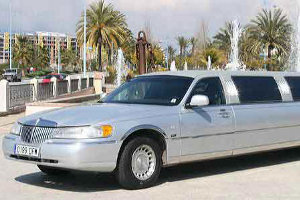 San Diego is the second largest city in California and has a lot to offer. Whether you want to chill at the beach, party all night, enjoy the cities world renowned zoo, or have a wedding of a lifetime, San Diego is the place to be. This historic city has a number of old churches that would be perfect for a picturesque wedding and you don't even have to leave the city for a honeymoon because there are so many great attractions and hotels to choose from.
Pacific Beach is a great place to go if you're in your 20s and 30s. Most of the people that live in this area are around that age because of the booming night-life. Mission Beach is also close by and is said to be a more tamer version of Venice Beach. Take a stroll on the boardwalk to meet other people looking for a good time.
Take your experience of the city to the next level with San Diego Limousine. Ride around the city in style and not worry about catching cabs or drinking and driving. Plus, if you're having a wedding nothing classes up the occasion like a limo ride away from the church.
Address and Phone
Phone: 619-928-2317
Website: Limo San Diego