Dallas Limousine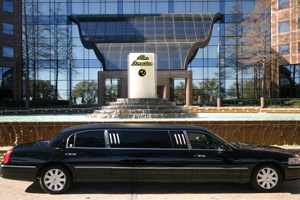 When most people think of a state like Texas they conjure up ideas of rodeos and cowboys. Contrary to popular belief, many cities, like Dallas, have as much to offer as any major city on either coast. Not only is Dallas the home of legendary sports teams like the Mavericks and Cowboys, it also houses many beautiful scenic spots for weddings like the Dallas arboretum, not to mention its energetic night-life.
The Dallas area houses over 38 colleges and with all of that youth packed into a city you know there has to be a lot of exciting action going on. If you're a little older than the average college kid there is no need to worry because Dallas has a lot to offer. If you're a bit more sophisticated, there are plenty of martini bars, live theater, and art museums to occupy your time. Plus, Dallas has an international airport, so you can fly from anywhere to Dallas.
If you want to get around in Dallas you can rely on public transportation, but, like most cities, this can prove to be a hassle. Waiting for buses, trying to get the right transfer, hailing cabs, and understanding any cities transport system can be a major frustration. That's why Dallas Limousine exists because whether you're arriving from the airport, have a wedding, or you're simply trying to have an amazing night out, their affordable limo service will provide you with the best transportation possible.
Address and Phone
Phone: 214-810-4384
Website: Limos For Dallas