Detroit Limousine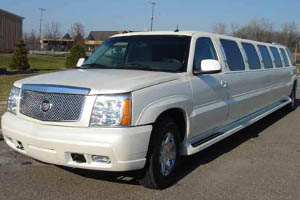 Detroit may have fallen on hard times lately, but this city still has a lot to offer. Downtown Detroit is just as lively as any other major city in the United States. The downtown area has many fabulous restaurants, clubs, museums, and houses legendary sports teams. It's currently going through a large sized renovation so something new is always popping up in the area.
Detroit also has several casinos that can provide loads of entertainment. Even if you don't gamble, these casinos feature excellent restaurants and provide world class entertainment from musical acts to live shows.
If you're looking for a great place to get married, Detroit has a lot to offer. There are several beautiful places that would set an intimate back drop for the perfect wedding. The Detroit Yacht Club is a one stop wedding spot. It's located on Belle Island and can accommodate any wedding.
Take all the worry out of traveling around the city with Detroit Limousine. Instead of waiting around for a cab at the airport or downtown, you can simply rely on our quality drivers. We also work well with weddings and other events in the city.
Address and Phone
Website: Limo Detroit