Austin Limousine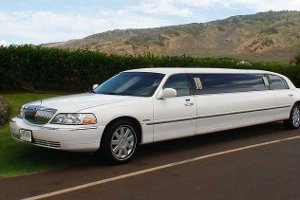 Austin, Texas is a great party city, with a vibrant night life, excellent music scene, and contains a multitude of cultural attractions. You can always find a great live band to watch any day of the week on sixth street, Austin's legendary spot for all things entertaining. Whether you want to watch live theater, gets some amazing food, check out some music, or do a little shopping, sixth street is the place to be in Austin.
The University of Texas is also in Austin, which brings the night life to the next level. With so many young people in a city as vibrant as Austin you know there are tons of clubs to go to. The amazing club scene along with the various musical festivals like Austin City Limits and South by Southwest makes Austin a very attractive place to hang out and have an amazing time.
With a city that has so much going on it's hard to take public transportation or drive yourself around, especially if you've had a couple of drinks and feel like cutting loose. Make your trip more enjoyable and worry free by hiring Austin Limousine and make you're experience that much better. If you're in town with a couple of people the price of a limo is actually really affordable, considering all the money you would spend on taxi's and all the hassle you have to put with trying to get a cab. Add some class to your visit and bring the party to the next level with Austin Limousine. Just hop off your plane at Austin-Bergstrom International Airport and let your driver worry about the rest.
Address and Phone
Phone: 512-537-5078
Website: Limousine Austin