New York Limousine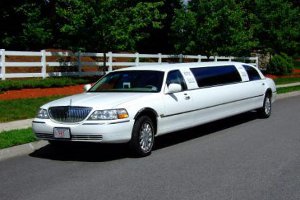 New York is the city that never sleeps. It's the cultural hub of the world. So many art, music, and fashion movements began in this city and continue to spring up here. It's hard to be bored in a city like this. There are so many clubs, restaurants, and museums to visit that you could spend a lifetime exploring the city.
There are several international airports that are continuously bringing people in from around the world. LaGuardia, JFK, and Newark Liberty International are iconic are major airports. With so many people coming to the city from around the world, New York is truly an international city, which creates a vibe that can't be compared by any other city in the world.
New York is one of the biggest cities in the world, so getting around can be a hassle. There are plenty of cabs to catch, but they can get really expensive, and if you don't know your way around town the cabbies will rip you off. New York Limousine provides excellent service. Instead of wasting all your money on taxis you can spend less cash and get around hassle free.
Address and Phone
95 Mal Drive, Lindenhurst, NY 11757
Phone: 212-365-0335
Website: NYC Limousines