Napa Valley Limousine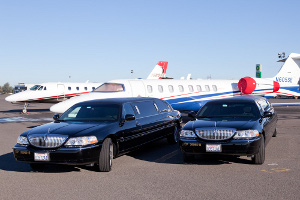 Vineyards have existed in Napa Valley since the 29th Century, when over 140 wineries were in operation. But in the 1920s, under prohibition, many of those vineyards closed down and only a handful of the originals continue to operate today, including Charles Krug Winery, Shramsburg, Chateau Montelena, and Beringer. It wasn't until the mid-sixties that Napa Valley began booming again, and today it's known as the wine capitol of the United States and has risen to the first rank of wine regions with France, Italy, and Spain. Napa Valley is commonly referred to as "wine country" by locals.
Today, over five million visitors flock to Napa Valley each year to enjoy the scenic vineyards and the ever-flowing wine. The region has also become well-known for its flourishing food scene, with an abundance of restaurants and cafes catering to wine lovers, travelers, and locals. Wine and food events are regular festivities in this beautiful and typically quiet area of California.
Napa Limousine is the premiere transportation service for the region. Servicing all of Northern California, Napa Limousine holds a particular focus on wine country. For the many weddings, celebrations, vineyard tours, wine trails, and festivals, Napa Valley Limousine provides exquisite, timely, and safe transportation year-round.
Address and Phone
Phone: 707-637-4399
Website: Napa Limousine